Capital FM group has promised to take serious actions against one of their employee the popular Joe Muchiri for making inappropriate sexual comments on social media.
In a statement the media company that runs Capital FM says that it does not gender violence or any other form of violence for that matter.
See also: 'Even as a Celebrity I have gone to bed hungry' Singer Vivienne
"Capital group limited has noted with great concern Joe W. Muchiri's inappropriate social media posts. We would like to make it abundantly clear that we do not support or condone gender based violence or any other form of violence. we are therefore dealing with the matter with the seriousness it deserves," read the statement.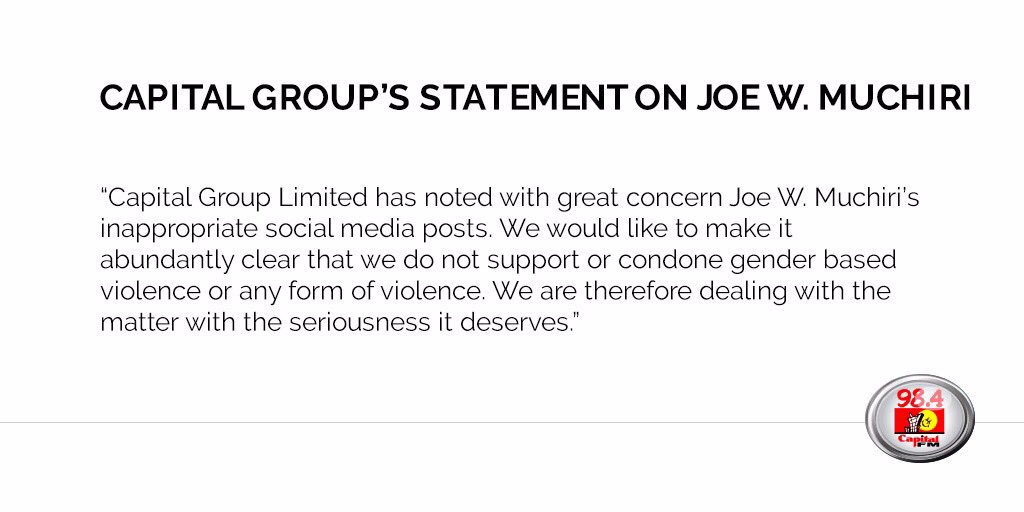 Joe made the inappropriate statement on a WhatsAspp group telling a lady who had said she wouldn't vote for Nyashinski on the MTV awards to go get raped by a cactus.
Various users were angered by his comment prompting one of the admins to remove him from the group. Joe has however apologized to the lady.
Comments
comments